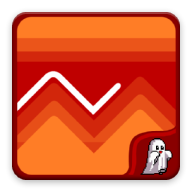 Run for your line
Category: Fast game Size: 5M
Try to beat 5 Worlds -> each has 50 levels = 250 levels complete. Chalenge yourself, beat the others.
CONTROLS:
Just tap on the screen in the moment, when you want to change the direction. That's all. Simple yeah, but so addictive.
Obstacles

Different speed

Rotate screen
Enjoy, have a fun and bye.

or

---
FAQ
I stuck in the level .... Can I skip the level?
Yes. There is a chance to use Skip points, but be aware, there are limited. You can also win this points when you get every 10 000 points.
How to connect Google Play Games with the game?
In the menu click on the icon CONNECT GAMES and enjoy all challenges to achieve new levels.
I don't like that annoying advertisement. How to disable them?
Simple. Buy In-App purchase in the menu (small NO ADS & UNLOCK LEVELS button in the corner), it doesn't cost even one cup of .